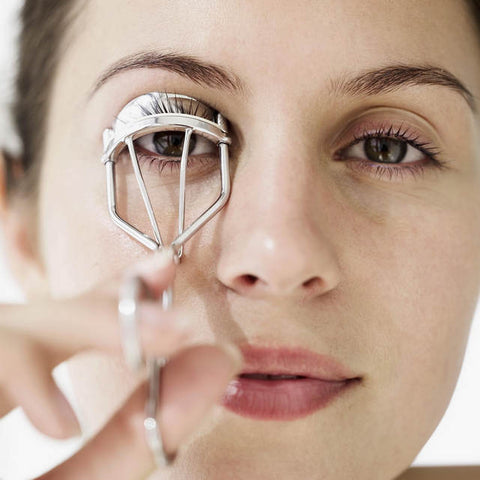 The dilemma of finding the right quality of lashes for your client is much talked about amongst lash technicians. But the equally common dilemma of finding the right lash glue? Not so much! 
LAshX talks more about eyelash glues, the different types, and more in this quick blog!
Types of Eyelash Glues
The distinction between eyelash glues is usually determined by two factors: type of lash application and glue color. 
Let's take a look at the most popular eyelash glue options in both of these categories.
Lash Application
There are two types of lash application methods that are used in a typical extension and each of them calls for a specific type of adhesive. 
Semi-Permanent Glue (CyanoAcrylate - Based):

Typically used for an individual lash application, the semi-permanent, medical grade, eyelash glue helps adhere a single lash to the client's natural lash. The retention of this type of adhesive ranges from 2-8 weeks, this range depends on quality of adhesive, technique being used as other factors such as lifestyle and genetics.  Being 

applied properly

means utilizing a holistic system and using the correct technique. Poor quality CyanoAcrylates are linked to formaldehyde production and allergies so its important to buy good quality adhesives for around the eyes. 
Latex-Based Glue:

As the name suggests, these glues are made from latex and are used for sticking strip lashes right above the real lash line or individual clusters we call "Party Lashes". Latex-based adhesives can last for a day to two weeks depending on the type. One night adhesives like DUO can easily be applied and removed by individuals in their homes. They can be removed easily without remover. The Two week adhesives need to be removed with a professional remover.  
Lash Glue Color
There are two color options available when it comes to eyelash adhesives, black and clear. So what are the benefits of each? 
Some factors that can help you decide which one to use are:
Black Eyelash Adhesive:

If your client is wearing dark lashes or black eyeliner, black lash glue is a good choice as it will perfectly blend with the liner and give their eyes a clean, smooth look. However, if their lashes are of a lighter color or they're wearing some other colored eye makeup, avoiding black glue is best. 
Clear Eyelash Adhesive:

Clear lash glue is a more popular choice simply because it doesn't affect the color of your lash or

brow extensions

and goes with anything and everything. A good-quality clear glue will dry quickly to give you a clean, flawless look. The only drawback is that since the glue is clear, it can sometimes be hard for the

lash technician

to wick the right quantity.
Buy The Best Eyelash Glues!
LAshX offers top-quality eyelash glues made from premium ingredients.
Contact us online
to
buy today
and enjoy discounts or call 1 (888) LAshXLA (527-4952).