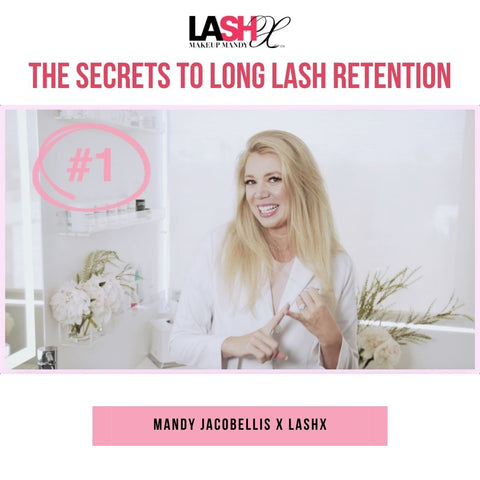 Get your clients to CLEAN their lashes! Here are Mandy's 5 steps to get your clients to clean their lashes. 
Lash retention = Client retention
The secret to a profitable thriving eyelash extension business is: lash retention equals client retention.
What does that mean? If your clients' lashes last longer and promote healthy natural lash growth, you will automatically be busier, and make more money. Why is this true? You may be thinking, if clients come less, wont I make less money? Most clients do not want to have to come in for fills every two weeks. If your lashes look good longer they will be more likely to keep them up for years.