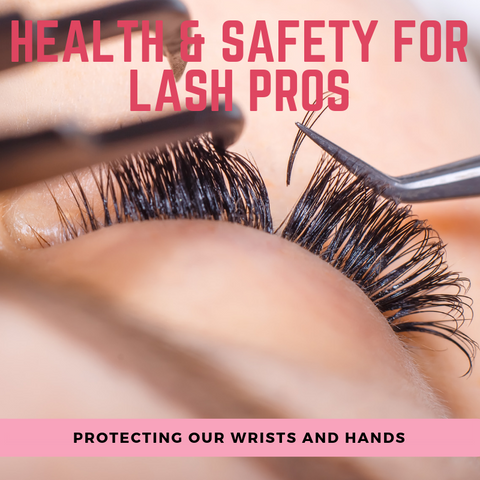 How To Prevent Hand And Wrist Pain - For The Lash Extension Artist 
READ OUR OTHER BLOGS ON KEEPING OURSELVES SAFE HERE 
Disclaimer: I am not a doctor!  I have, however, been working as a lash artist for the past 12 years. It is not unusual for me to see 10 clients in a day, sometimes 6 days a week. If you work as much as I do, you are familiar with the pains that can occur from sitting in a stool all day and working with repetitive movements for hours on end. These are the techniques I utilize and teach to my students to prevent and help with wrist and hand pain. 
My pain really became worse around the time when I was pregnant and had my babies. Hormonal changes can effect us in weird ways. Luckily I have a client who just happens to be a well recognized Orthopedic Surgeon and Specialist. So with her suggestions, and not having the luxury of being able to stop lashing, I have learned to cope, heal and prevent. 
Here are a few tips and tricks I have learned over the years to save my wrists, and hands.