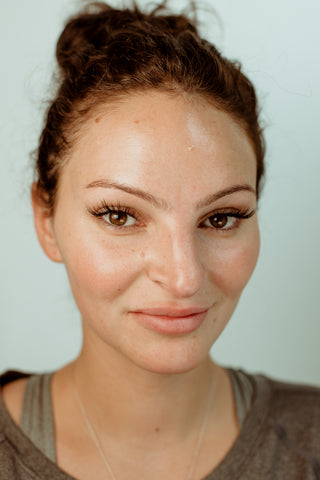 It's important to understand the difference between eyelash certification and licensing to make certain you choose the right lash training course for you.
Certifications - a product manufacturer or technique specialist certifies professionals in specific products and/or techniques. This is a specialty training in a specific field, technique or service. Its usually much more indepth than licesnsing. These trainings provide a certificate of accomplishment or completion that a professional can use to prove their expertise in certian feilds. Certifications are NOT regulated and thus you must do your research because anyone can say they will certify you in something. Thus the brand, prodcuts and professional you choose to get certification by is very important. LAshX Certifications are an example of  brand certifications. Students learn indepth specialty services. Passing certification requires demonstration on understanding and performance and then allows graduates to be promoted as LASHX certified professionals which gives them credibility. In addition to techniques, these trainings also include business strategy, pricing, marketing.  They allow graduated to us the LAshX name in marketing. 
  A license is issued by a local governing body, such as your state board of cosmetology. In most states there is no eyelash extension specific licensing program but you MUST hold a valid Esthetician or Cosmetology license to perform eyelash extensions, or sell any beauty services. Because a license is a government document it focuses on basics that effect consumers' health and safety. Not every state or country requires a license to perform beauty services, so its important you find out what your local requirements are. Licensing processes are in most cases highly regulated to meet certian standards of health and safety in order to protect the consumer and thus training is focused on passing these requirements and meeting hours of practice standards. In most cases the license is very broad in the category or esthetics, cosmotology or manicurist and thus you are getting a very general training focused on health and safety standards.  In many places not only is this required but you may need a licnese to secure proper insurance as well. Typically graduating from one of these state regulated schools and passing the licensing exam will provide you with a legal document to work on the public but NOT specialized training.  This should be the basics of your education (think of it as high school and certification in advanced techniques as college, where you get more specific and advanced in specialties.)
There is a direct correlation between the  the amount or qualitied of certifications obtained by beauty professionals and the amount of money they earn.  The more of an expert you are in a field the more money you can charge and the more successful you will be.  At LAshX we believe in continued education as techniques and products are contually evolving and changing. Its important to be on top of new products and services so that your clients get the best possible results and build a trust in your expertise. 
5 Steps to Becoming a Certified Lash or Brow artist 
1. Obtain a license from your governing  body that will allow you to work on the public.
2. Finding a Lash/Brow Training School 
To start, you'll need to find a lash training school or specialist that offers  legitimate training. When searching for the right training program make sure to consider the experience and certifications of the instructors, ensure there is hands-on training offered, that the school is accredited by a reputable organization, and boasts a good reputation and has been in business for a while. We have heard too many horror stories of students signing up for a training at a trade show only to get sent to someone's house and not get what they paid for. Professional training should be provided in a commercial setting that is recognized by the state board for safety and health. If the certification is coming from a brand make sure that brand's products allign with the quality of services you want to perform. In other words, if you want to have high-end clientelle and offer a healthy safe service, make sure that the products you are being trained with and on are in line with your vision. Many new artists do not realize the importance of healthy lash extension products or the harm cheap products can cause.  If some one is training with unhealthy, cheap products, they probably do not care about the client's health and safety and the methods they teach will reflect that. 
2. Begin Your Lash Training 
Next, it's time to begin your lash or brow training. The length of time it will take to get certified depends upon what type of training you choose to take, as well as where you're attending training. Some basic training courses only contain information about the basics of lash extensions while others cover everything from advanced techniques to business training. 
3. Practice with Friends & Family 
One of the best ways to put your training to use is by getting a starter kit and practicing with friends and family members. Not only will you get much-needed practice, but it can be a perk for them as well. After all, who doesn't want a free lash makeover? Remember Lash extension application is an art so even after you get certified you will need to practice practice practice!
4. Pass Your Certification Exam 
The next step to beginning your lash career is by taking and passing your certification exam. Often, the exam will include several different sections, such as a written exam, a hands-on assessment, and completing the number of lash training hours required.
5. Begin Working with Clients 
Once you've become certified and obtained all the necessary lash training, it's time to start booking some clients. The best way to do so is by word of mouth, through social media, researching online directories, or getting a job at a professional salon. In addition to full advanced training LAshX hosts classes and webinars on business and how to get going along with offering one on one coaching. 
If you want to know more about our LAShX Certification courses or Team sales trainings contact us, LAshX PRO for lash training and more! 
If you're interested in lash training, or simply want to browse our catalog of lash extensions, contact us online today or call us Toll-Free at 1 (888) LAshXLA (5274952).