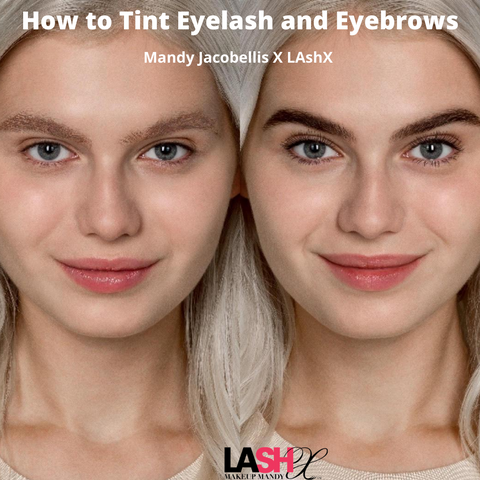 Eyelash Tinting and Eyebrow Tinting
Why You should offer it.
    This 15 minute add-on service will not only take your service results to the next level but add lots of extra revenue to your treatments with very little resources needed.  The tinting process is very quick and amplifies the results of any service your are adding it too. I use tints when I do lash lifts and brow lamination for more dramatic results. I also use tints when doing lash or brow extensions to create depth and a fuller look in lashes and brows. You can use the tint to create a make look as well. I love this service because it is so quick and makes such a big impact on before and afters. It also boosts your dollar per hour earnings when you add it to any other service. When you do that regularly it can be a complete game changer to your business or income. 
Who is it good for
   Almost everyone is a good candidate for this service but do check for contra-indications such as acne medication or allergies. Tinting can make a non-existent brow pop and allow us skip the makeup and still feel a bit done. It is great for males and females alike giving a more youthful appearance by covering grays or adding to the design of the brow. It will also make your lash lifts more impactful and applying lash extensions easier on blonds. Clients who tint before lash extensions will not feel the need for mascara on lower lashes which will make extensions last longer! 
How to Perform a Tint
    Here a demo of the lash and brow tinting service as done at the same time. We do offer a full certification course online in these services at our Online LAshX LAsh Academy The course includes the full Reflectocil Tint Kit to get started. Make sure to check about any laws regulating tinting in your area. In California tinting is not allowed by State Board but in every other state it is allowed. Some states require you to be an esthetician and others a cosmetologist and some have no regulation at all. 
We also sell a brow and lash styling gel that helps prolong the results. You can purchase this wholesale and retail it to clients to boost your spa's revenue even more and help your clients save time and money with better retention. I love this gel for brow laminations too. 
I hope this Video will give you the confidence to add tinting to all of your clients' services today. If you would like a full online certification for your or your staff please let us know!