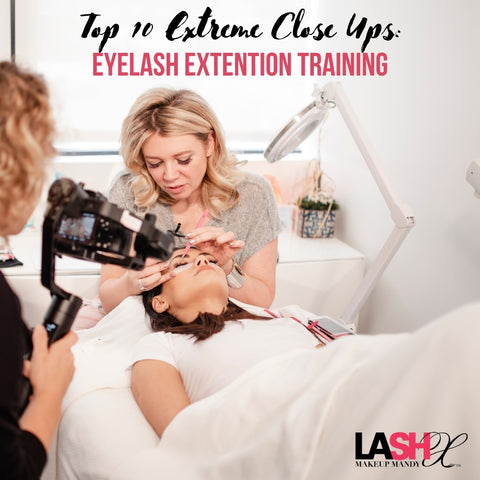 10 Lash Extension Close Ups you NEED when learning to do Lash Extensions As a Professional
During this time, that will forever be remembered as the year of Covid, we moved most of our lash extension trainings from in person to online.  The good that came out of this was that more people can now access our LAshX lash trainings, at a lower cost, and work it around their busy schedules.  The challenge was figuring out a way to show, in as much detail as you would see in person, how to do each of these tiny little detailed movements.
As a lash trainer, I often get asked to see close ups of the same techniques, over and over. So  we put them all in this one video. They are all now in one place so those that are learning or perfecting their lash extension application craft can see extreme close ups of these techniques.
Please comment below and let us know if this is helpful and what other techniques you would like to see! 
If you would like to join one of our full certification course you can learn more here: lashacademy.teachable.com
Happy Lashing, XO
Mandy