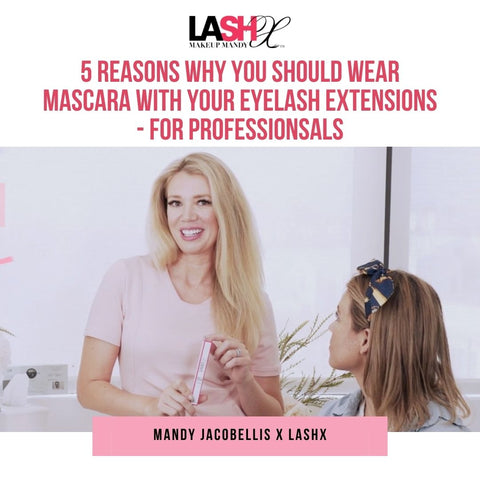 For years we have been telling clients to becareful with mascara. Do not get it on the base of lash, where adhesive is, do not use it with extensions, or "only on the tips" haha Well that has all changed! 
Now you can confidently retail a mascara for those clients that want to define the lower lashes and or add some drama for events.  This video shares Mandy's top reasons to reccomend Mascara to your lash extension wearers. Of course the LAshX Mascara is specifically formulated to be safe for clients, as it is oil and glycol free. It will come off easily with the LAshX Lash Cleanse. You do not have to wear extensions to enjoy the Mega Volume Mascara but it will be a natural clean look for natural lash wearers.  The formula is also chock-full of good for lash ingredients including our patented peptide blend! 
Retail is $32 and you can get 15% off your first wholesale order with the code BestMascara
As always, if we can help you grow your revenue and success in 2022 let us know. Our mission is to help YOU make more profits this year! 
Happy retailing my beauty business babes! 
xo
Mandy